When designing your files, there are a few things you can do to ensure each pouch comes out as good as possible. A few things to look out for are:
Artwork with a bleed – Artwork printed edge to edge may not match up perfectly when your pouch is folded, and the sides are sealed. With less than millimeters for error, its important to format files for best results. We recommend smooth or single colored/patterned backgrounds to reduce noticeable overlap or mismatches when sealing and cutting. It is not very common, but sometimes does occur, so please be aware of this when creating your art files.  A few examples can be seen below.
Disclaimer: The images below do not constitute for a defective product and are in line with industry manufacturing tolerances. Orders will not be refunded or re-produced if the below is cited as a reason for a defective product.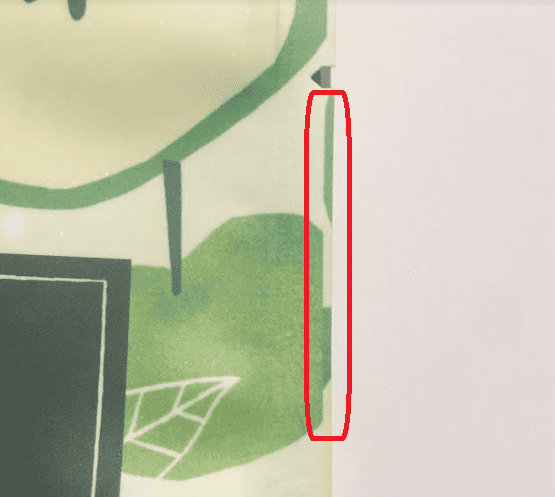 To reduce the chance of mismatching art or inconsistencies, we recommend printing with a solid color or frame border (on our die-line templates) that gives more leeway and helps ensure a crisp clean product. Format your files with a 1/8th inch border all around to ensure a more accurate result. Refer to the images below for reference: